Luis Ibáñez Fest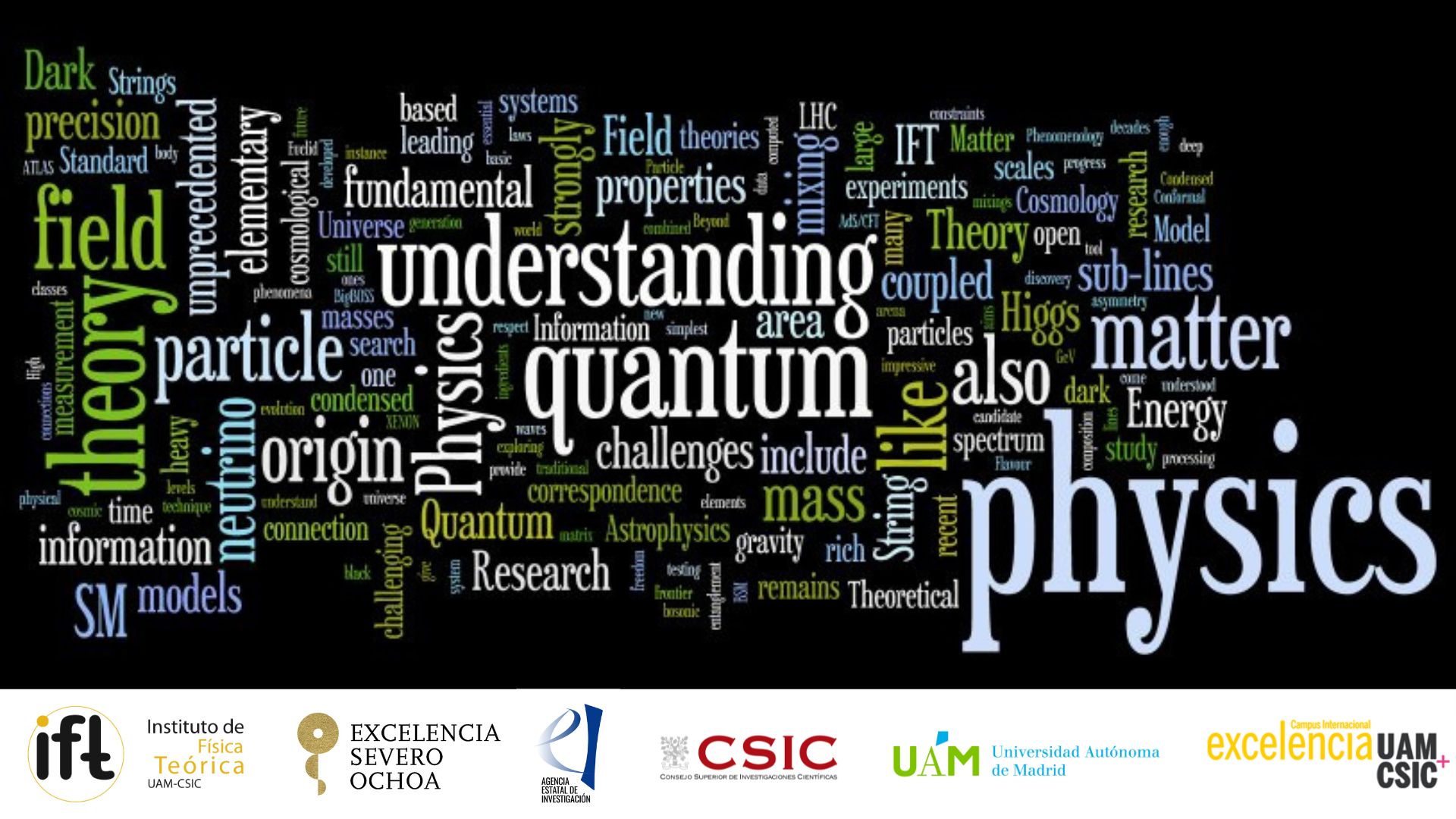 Abstract:
The Luis Ibanez Fest, is a one-day scientific meeting to celebrate Luis Ibanez's 60th birthday.
The event will take place on March 15th 2013 at the IFT, Madrid, and will consist in a series of talks by people close to Luis throughout the years (see attached poster).
Registration is now open at the following webpage
http://www.ffn.ub.es/~lifworkshop/
where you can find further information on the programme. Please note that registration is compulsory if you are planning to attend the event, due to control access policy and to help with logistics.
In case you cannot attend, but would like to send a message for the occasion, you may please address it to