A New Prospect for Discovering Heavy Neutrinos at the LHC
Theoretical Physics, general interest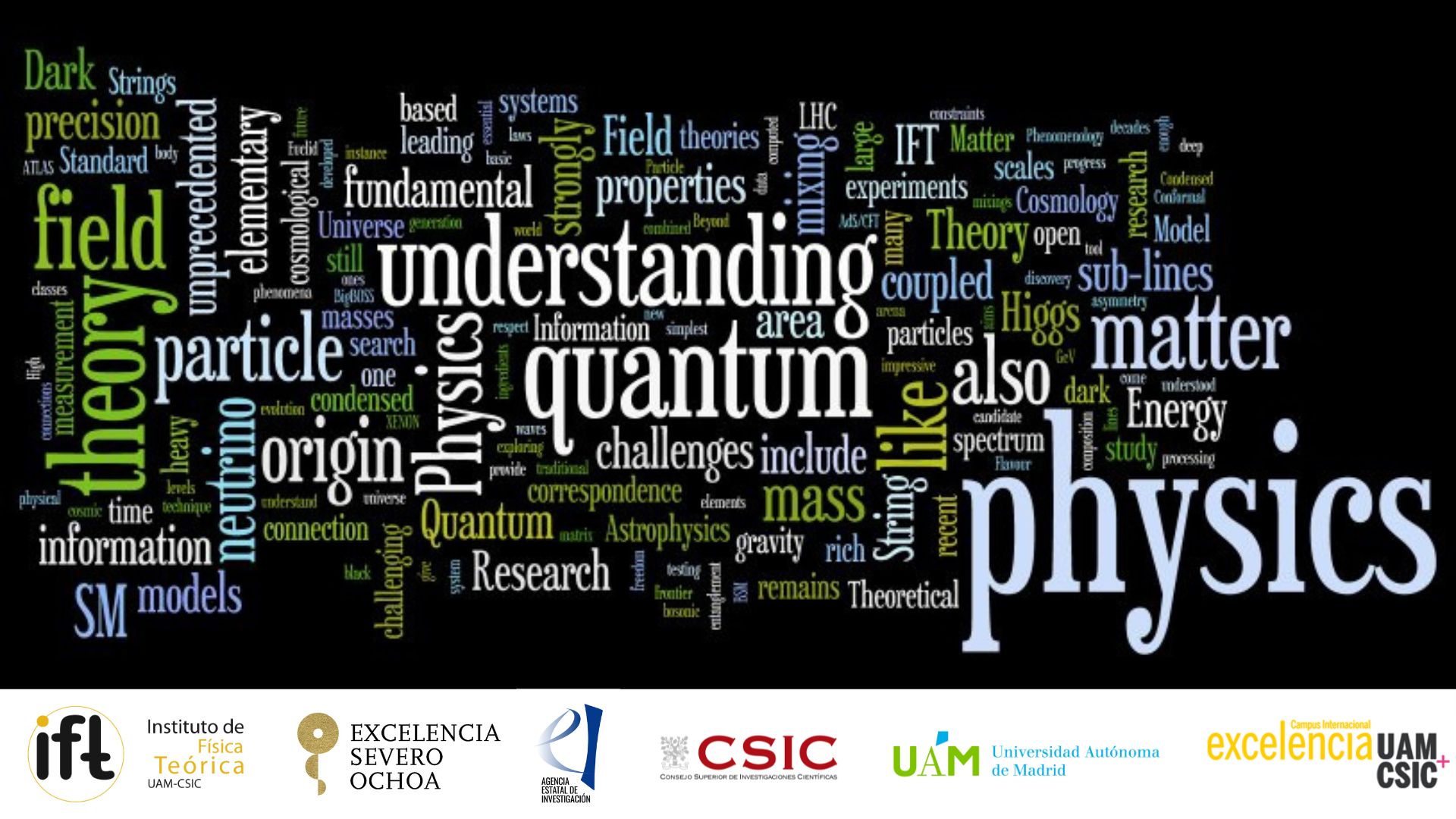 Location&Place:
IFT Seminar Room/Red Room
Abstract:
Collider processes that violate lepton flavor and lepton number symmetries are a key prediction of realistic, low-scale neutrino mass models. In light of broad advances in modeling high-pT hadron collisions, we have revisited the long-standard search strategy for such multi-lepton collider signatures.
In this seminar, a qualitatively new search strategy for heavy neutrinos is presented. The analysis relies on an unusual (dynamic) implementation of a jet veto, one that discriminates on an event-by-event basis, and is applicable to searches for other new, colorless particles. We show that the sensitivity to electroweak and TeV-scale heavy neutrinos at the CERN Large Hadron Collider can be improved by an order of magnitude, and can thus compete with dedicated flavor experiments. Time permitted, prospects at proposed collider facilities as well as future avenues of investigation are presented.