Dr. Alessandra Buonanno, member of the IFT Scientific Advisory Committee, wins the Balzan Prize
Dr. Alessandra Buonanno, member of the IFT Scientific Advisory Committee, wins the Balzan Prize
By
comunicacion
/ October 27, 2021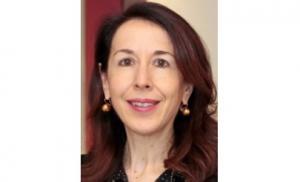 Alessandra Buonnano, Director at the Max Planck Institute for Gravitational Physics, and member of the Scientific Advisory Committee of the IFT, has been awarded the prestigious 2021 Balzan Prize, together with Dr. Thibault Damour from the IHES. 
"For their leadership in the prediction of the gravitational wave signals produced when compact objects like neutron stars and black holes spiral together and eventually merge. Their work was instrumental in the detection of gravitational waves, providing an extremely accurate confirmation of General Relativity as the theory of gravitation, and allowing the LIGO and Virgo detector complex to promote a type of astronomy which uses gravitational waves as new, powerful messengers of the universe." 
Congratulations to Alessandra!, in  a year that has seen her collect as well the Galileo Galilei medal from INFN and the Dirac Medal from the ICTP! 
More information available here: 
https://www.balzan.org/en/prizewinners/alessandra-buonanno-and-thibault-damour
https://www.ggi.infn.it/galileomedal.html 
https://www.ictp.it/about-ictp/media-centre/news/2021/8/dirac-2021-announce.aspx