Interview with IFT postdoctoral researcher María Ramos at Quantum Fracture FM
Interview with IFT postdoctoral researcher María Ramos at Quantum Fracture FM
By
comunicacion
/ March 13, 2023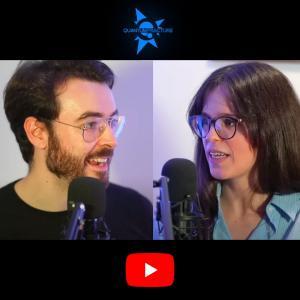 We discover a new world of elements when we break the atom and its constituents. Beyond electrons and protons, there is a whole zoo of particles that we are unaware of. As our guest expert takes us through this zoo and explains the Standard Model of Particle Physics, we will gain a better understanding of their interactions. The theory still has challenges to overcome, which we will also discuss... Besides, a new way to understand how subatomic particles work?
In the sixth podcast of Quantum Fracture FM, hosted by José Luis Crespo, María Ramos, a postdoctoral researcher at the IFT, is the guest.
You can listen to the full program, in Spanish, here.